IT that works for you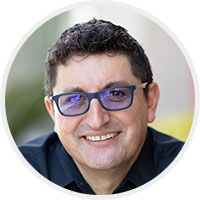 Started in 2006, Edge Solutions Group is a complete technology solution provider. We are 100% committed to making sure business owners have the most reliable and professional IT service in Los Angeles. Our team of talented IT professionals can solve your IT nightmares once and for all.
Here's why so many businesses depend on Edge Solutions Group for complete IT services and support:
You don't have to think about IT – We are just on it.  We recognize you have your strengths, and we have ours.  Leverage our many years of constantly evolving experience to achieve peace of mind for your business technology.
We are partners in your success – Our approach aligns our objectives with your objectives.  We work to ensure your tech infrastructure and our service make sense for every stage of your business. We design, evaluate and justify technology solutions from a thorough understanding of the business benefit for your company.
We speak your language – Early in our journey there was a partner in an Accounting firm that started reciting the tax code every time we used a tech term, like DNS.  We got it then, and still get it today - no geek speak.  We recognize each profession has its terms and shortcuts in communication that work great within the industry, but also know you deserve to have your questions answered in plain English. Our technicians will clearly explain what is happening so you understand.
We are kind, competent and relatable – Our client's words,  not ours.  You can read more on the Our Clients page...
We got it all – We handle all aspects of your IT infrastructure including hardware and software management, vendor relationships for your internet connectivity, website management, and maintenance renewals, and any other related technology needs. We focus on your IT so you can focus on your business.
Our custom service packages deliver what you need and want without overstepping the boundaries of your budget. From cloud services to data backup, Edge Solutions Group is here to team up with you and your company for expert support.