Don't Waste Your Time With Other IT Firms

We don't have to think about IT. Edge is just on it. Service is the key to what they do. They are good skilled problem solvers. Don't waste your time with other IT firms. I have had others... just hire them.
Jeff Lotman
CEO
Global Icons and Fred Segal Chairman
They Have Taken The Time To Get To Know Our Business And Our Unique IT-related Needs And Challenges

Working with Edge has meant having a true partner in our business operations. We never feel like just one of many clients and they always treat our needs as important. They have taken the time to get to know our business and our unique IT-related needs and challenges – and to come up with creative (and budget-conscious) solutions. They are also just really kind, decent and friendly folks – we feel like they are part of our team!
Jessica Aronoff
COO
Cayton Children's Museum
Edge Has Consistently Been Able To Solve All Our Issues And Keeps Us Running Smoothly

Even though we had our own IT guy before working with Edge, there were still lots of things that were hard for us to manage. Edge has consistently been able to solve all our issues and keeps us running smoothly. If someone was on the fence, I'd say pick Edge because their team is extremely qualified, you get to know them over time, they get to know us (more importantly) and they are always able to log in and resolve issues. Plus, they are proactive on updates, etc.

Cameron Riddell
Bird Barrier
They feel like family - which is super important with IT, as trust is everything!

The biggest benefit of working with Edge is the security of having the Edge team always available to solve issues – especially as most are time sensitive and every minute counts.
We can approach them with any problem and not feel 'stupid' because it was simple to solve but we were unable to do it on our own. They always respond in a respectful manner – it is SUPER appreciated as we are experts in wine, not IT. The two reasons above as well as the loyalty your team has. They feel like family - which is super important with IT, as trust is everything!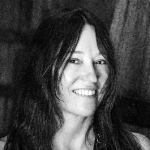 Kimberly Jones
Owner
Kimberly Jones Selections
We Can Recommend The Edge Solutions Group Without Hesitation And Know You Will Be Very Satisfied With Their Very Kind, Patient, Knowledgeable Technicians

We have worked with Edge Solutions Group for over 19 years and have been very happy with their service.  The person we previously worked with was helpful but did not have a back-up team which has proved to be important. We have had immediate needs at several offices and at different times during the day and knowing we will have a very quick response time and not have to wait several days for assistance is key. We can recommend the Edge Solutions Group without hesitation and know you will be very satisfied with their very kind, patient, knowledgeable technicians, and excellent service. We have counted on and been very appreciative of the expert knowledge and availability of technicians we find in the Edge Solutions Group when we have any request.  We currently have three offices but have set up six offices over the past 19 years and they have been very helpful in quickly setting up our equipment and making sure our programs are up and running. They have kept us updated with equipment that is great for our needs, from servers and computers to monitors and label makers, and they are readily available to consult on new programs and make suggestions that shed light on whether they would improve our processes or if our needs may be met in other ways.
Dorothy Devore
Fetal Diagnostics
Edge Has Treated Us Like A Partner, Rather Than A Client

As a small business, we cannot afford to have an internal IT department.  As such, we made the decision back in 2006 to outsource our IT requirements to Edge and since the very beginning, Edge has treated us like a partner, rather than a client.  Over the years we have had existing employees relocate to other states as well as hired new employees in other states.  Fortunately for us, while we were still working out of a single office, Edge recommended we design our IT solution to allow for future growth and as a result the transition from a single to multiple offices was seamless from both a computer and telephone network.  Additionally, they constantly monitor our systems and make cost saving recommendations regarding upgrades, replacements, new technology in a proactive manner to avoid system failures and wasteful spending.  Because Edge has employees in different time zones around the world, when we do have issues with our network or hardware, Edge has the ability to address maintenance issues overnight and emergency issues as they happen, thereby reducing the amount of system downtime.   This has allowed the principals of LS to focus on our core business and not have to worry about our IT needs. While there might be other firms out there who can provide IT services at a lower price point, when it comes to choosing an IT firm you need to make a decision based on level and quality of service and how their service fits your needs rather than price alone.  Saving a few dollars on an IT firm could cost you significantly more in lost productivity and/or sales.   Since 2006, Edge has proven to us over and over again that they truly care about our business and they have been an integral part of our growth and success.
Aric Lasky
Managing Partner
LS Capital, Inc
Diverse Capability, Responsiveness and Relatability

Edge has a diverse capability, should that be onsite visits, different OS environments, backup strategy, or desktop support, we are not left hanging on a technology issue. They stand out from other IT firms with their responsiveness. If the task is not able to be completed by the first technician, we are kept in the loop and know the progress. The relatability of the management team and the technicians are relatable on a layman's scale making it comfortable for anyone in our organization to gain value from the service.
Shep Rosenman
RLG LLP
Edge Will Go The Extra Distance To Make Sure You Are Happy

Edge will go the extra distance to make sure you are happy. We get a quick response and things are taken care of. Edge understands MY system. They know how things are set up.
John Fedel
American Drilling
I know I have a team of people with diverse knowledge and experience backing me up that I can fully count on

I know I have a team of people with diverse knowledge and experience backing me up that I can fully count on. We have been working with Edge for a very long time.  It is an upstanding firm. Trust is a very big thing in the world of information technology.  I cannot think of someone or any team that I would trust more with our information and our network.
Karen Hoggard
Technology Manager
CMM
Confidence Job Will Be Done The First Time

The biggest benefit since working with Edge is reliability and personal attention coupled with great advice on saving money without sacrificing the safety and reliability of our systems. There is a personal familiarity with the technicians who assist you day in and day out and a confidence that the job will be done the first time. No concerns about who to call when in need, in a pinch, and most vulnerable…I would recommend Edge with two thumbs up…
Peter Kalev
StackFM
You Care About Your Work And It Is Demonstrated In The Quality Of The Service We Get Every Time

As always, I view the services of you and your team to be stellar.  Your customer service and tech support are excellent.  Everyone is patient and accepts that I or my partners may not use the correct "tech" speak but you and your team always know the translation and how to fix it. 😊 Edge has always been there with 24 hour tech support as well as proactive maintenance and tech purchasing plans that are always expandable, with easy cost translation to my firm growth and goals for the future. You are there for us with support, knowledge of your employees and willingness to assist even if it is a holiday, or we are moving. Essentially, you are always available for your clients and you care about your work and it is demonstrated in the quality of the service we get every time. I would tell anyone on the fence about choosing edge to... Jump off that fence!  I would tell them I have worked with you since 2009 when I didn't know anything about starting a law firm from the ground up. You told me how to finance equipment, how to grow and change.  You and your team are always there to help with any issue even the basic questions.
Jennifer P. Savey
WSG LLP
Edge Does What They Do Best So That We Can Focus On What We Do Best

At some point the notion of "I can do it all" keeps you from focusing on your customers and implementing the vision for your business. Being in the service industry I completely understand the idea of "I need help now and my problem is the only problem." The downside and upside to contracting out IT is that you are not the only customer, but you can leverage greater and more experienced resources. The trick is to figure out just the right amount of response time, the OMG moments, and the why won't it print without paper moments. Edge has always been able to find that right balance and even beat my expectations, sometimes.
Jeremy M. Snow
President
Ventura Aerospace
They Find Ways To Save Money And Understand That We Want Good Value And Service

I love Michael's team of IT specialists.  They go over and beyond to make sure your needs are met, and they never leave you feeling like you have to sort everything out on your own.  They make sure the issue is fixed or handled.  Their service is thoughtful, and they are extremely nice and personable to work with.  I feel like I can call anyone for support, and they know me, and are happy to hear from me. Edge is great at finding solutions to tricky problems, follow through and taking proactive measures. They think outside of the box when weird issues arise.  They find ways to save money and understand that we want good value and service, but don't want to pay a fortune for it.  They follow through on all the issues—and then let you know honestly what they can or can't do to fix the problem. They also work hard to be ahead of the curve—I never feel like our IT is behind the times.  Meet with the EDGE team immediately in person.  Michael and his people are really good and super personable, down to earth.  You'll like everyone!
Mel Novak
Katz Golden Lerner, LLP
Edge Engineers Deliver The Right Solution At The Right Time Delivered With Efficient And Engaging Communications Skills

The biggest benefit with working with Edge to me is that while Edge is managing the 'backend' backups, server management etc.  I can take more time with users assuring that their needs are met in the best way possible.  Edge manages Laserfiche with an eye towards efficiency and the future. Individual problems are rare and when they occur, dealt with quickly. Scripting repetitive eliminates with repetitive problems. If someone was on the fence about choosing Edge as their Managed Service Provider, I would say…

Change is difficult - What are your 3 primary I.T. challenges? Ask how Edge would address them.

Any skilled engineer can supply answers, but Edge does so in a timely manner. Edge engineers deliver the right solution at the right time delivered with efficient and engaging communications skills.
Frank Harrell
Jaffe Family Law Group
Michael Being The Sharpest IT Guy I Have Personally Ever Worked With

Our Network runs smoother and more reliably since working with Edge without me having to spend my own time resolving the issues. Edge has some very skilled people as a part of the firm with Michael being the sharpest IT guy I have personally ever worked with and I have dealt with several companies prior to Edge. Edge is not the lowest priced IT company out there, but they deliver very good value for your money.
Alan Young
Icon Realty